What is Duro Last Roofing
Innovation in the roofing system has gone a long way. Contractors and homeowners are looking for a roof that will last for decades and stand longer with natural wear and tear. We meticulously review all the choices that are available in the market. Checking the best features, compatibility, and functionality comes in right away when the roofing system's need arises. We become very suspicious of the new materials being introduced in the market. Truly understandable, since it will stand as one of the important parts of your structures whether you are building commercial, industrial structures or haven of a happy family. We want to make sure that things will go as planned.
A well-planned project is worthy if you are backed up with the proper and right amount of savvy information. Why? Because it needs a significant investment of money and time. You do not want to put bundles of money in the trash for being negligent. If that happens and you are a contractor or a professional roofer, it will totally have a devastating effect on your reputation. Your years of experience will not matter. So, getting things right from the first tick of the clock until the project is done is better.
With that, we would like to share to your sumptuous wisdom about Duro Last Roofing. Let me borrow a little bit of your time and enjoy reading "All You Need to Know about Duro Last Roofing." It will be a life-changing event for you. Prepare to be amazed by the fact that something that seems so complex can be finished in no time. We gathered those important details to guide you in choosing this roofing system, whether you are building a home or a commercial building.
What is Duro Last Roofing?
Duro Last, the largest manufacturer in the world, is known for thermoplastic single-ply, custom-fabricated roofing systems. Their headquarter is located at Saginaw, Michigan. They have expanded their manufacturing facilities in Grant Pass, Oregon; Jackson, Mississippi; Sigourney, Iowa; Carrollton, Texas; and Ludlow, Massachusetts. It has been tagged as the "World's Best Roof" in the industry and will continue to maintain the spot for more long years.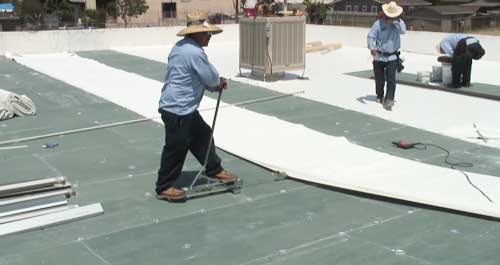 Custom fabrication starts to gain attention from homeowners to commercial and industrial builders in the late 70's. According to a reputable study, it came in so handy that it eliminated 85% of field seams because it dramatically lowers down the labor costing and because it is factory-controlled. According to numerous assessments, its roofing lasts between 15 to 30 good years, assuming that it is well maintained and repaired when there is a need.
Roofing Business Goes Beyond Sales
In Duro Last, the team's efforts to keep the innovation at a superb quality and outlast their own ingenuity is rooted on the ground of giving people timely solutions and keeping up with the fast-growing demand for a high-quality roofing system. We are inspired and fuelled to quickly develop upgraded roofing that will last more than a decade. Our job is beyond giving shade to everyone. We want you to enjoy each of your time under a Duro last roof where you can work or rest comfortably without having any issues with your roofing. We valued your money by continuously providing an extremely durable roof that is installed with convenience. Their engineers, product development, and all manufacturing staff are committed to giving the customer the best quality during the normal days and even in an unprecedented time.
Specification: Expertise that Writes a Great Standard to Worthy Emulate
Duro Roof utilizes wider fastening tabs that are seal during installation. Its membrane is a polyvinyl chloride polymer blend which reinforced a high strength quality roofing system. Quality is their top priority. That is why they do every bit of their job conscientiously and guided with the soul of precision. This roofing style is quite similar to the other mechanically-fastened system. Below are the special features that you should not miss out on.
It requires a 6 inch (152 mm) wide fastening tabs
To secure the membrane, use either Duro-Last 3-inch (76 mm) square metal plate od Duro-Last Cleat Plate
Seal the tabs using Duro-Last Sealer 4725
Typically, Duro-Last Engineering Services Department is involved in determining the fastening requirements depending on your location.
Note that fastening tabs spacing may not exceed 60-inch (1.5 m) on the center unless approved by the Engineering Services Department
Additional perimeter fastening is always required if the Duro-Roof System is installed using 120-inch (3.05) tab spacing
To maintain high standard quality, this roofing system must ONLY be installed by an authorized contractor
A commercial warranty is issued only upon completion and compliance of Duro-Last specifications conducted by a Technical Representative
For Commercial application, a 15-year warranty is provided with coverage for consequential damage for Duro-Last prefabricated at no additional fee
Accessories are available for all membranes if you have chosen a complete line of Duro-Last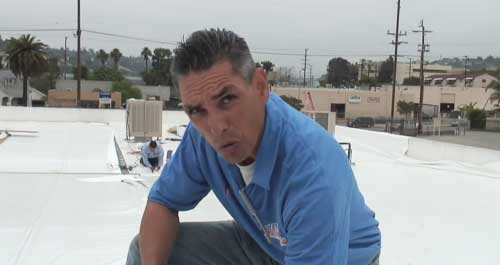 Call now, and it will be delivered right away perfectly fit according to your needs with shipping labels and the original packaging intact. It will come in with all the instructions and precautions so that your trusted contractor will easily be guided in the installation process. There is no need to wait for long days for it to be done because this system is easy to install. It will save you time and effort without sacrificing anything.
This top-notch quality, coupled with superb service, roll out a beeline of customers wanting to experience the World's Best Roof. It is purposely designed to stand against all types of weather conditions. There are more to discover that will surely put your trust in our company. With all these features written above, it is high time for you to head up to one of our sites and check it out for yourself. Good thing you arrived here to reap all you need to know about Duro's last roofing. We assure you all the descriptions are based on a real life scenario. Get ready to be amazed.
https://www.commercialflatroofs.ca/storage/2020/12/What-is-Duro-Last-Roofing.jpg
365
700
kingdomrules
https://www.commercialflatroofs.ca/storage/2017/02/logo.png
kingdomrules
2020-12-30 05:12:53
2020-12-30 07:07:55
What is Duro Last Roofing